Home
»
2011
»
March
»
13
» How to Transfer your Complete Windows 7 Installation to a New Computer
---
8:34 PM
How to Transfer your Complete Windows 7 Installation to a New Computer
---
How to Fix the Missing Vista Hard Disk Partition in Windows 7

Steps To Follow:
1.
Open the
Control Panel (All Items view)
, and click on the
Administrative Tools
icon, then close the Control Panel window.
2.
Click on
Computer Management
in Administrative Tools.
3.
If prompted by
UAC
, click on
Yes
. Close the Administrative Tools window.
4.
In the left pane under
Storage
, click on
Disk Management
.
5.
In the right pane, right click on the Vista hard disk partition that is missing it's drive letter, then click on Change Drive Letter and Paths. (See screenshot below)
6. Click on the Add button.


7.
Select (dot)
Assign the following drive letter
, then select a drive letter you want to have assigned to the Vista disk partition and click on
OK
.


8.
The Vista Hard Disk Partition will now show up in Windows 7.
NOTE:
The left screenshot is in the Computer window, and the right screenshot is in Disk Management
.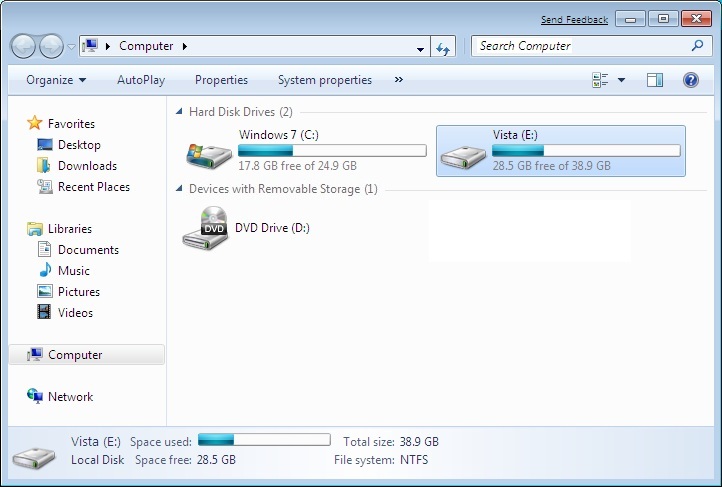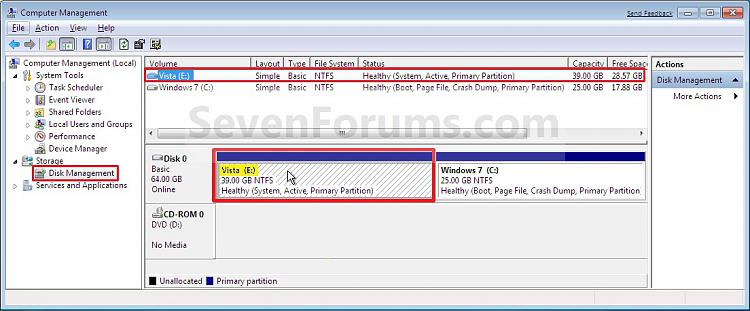 You Are Done With That!!!
Category:
Computer Zone
|
Views:
897
|
|
|